It's a time of year most of us look forward to with great glee – we're off work after all and we'll get to spend more time with friends and family (or even just in front of our favourite box set).
Christmas is almost upon us and it's definitely time to start thinking about getting the decorations up.
If you've just moved into a new rented flat this year you might not have a lot of money to spend on new Christmas decorations. And for that reason we've come up with some DIY budget-friendly Christmas décor ideas for you. Just about everyone should be able to make the following:
Christmas Candy Cane Centrepiece
All this requires is an empty glass jar (mason jars are ideal) and a bunch of candy canes hooked onto the rim of the jar. Fill the centre of the jar with Christmas roses.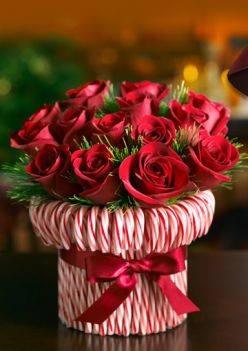 Image: myecochicwedding.com
Santa Cutlery Holders
Having friends or family round for an xmas meal but don't have much in the way of table décor? Then buy some cardboard, felt and glue and make your own cheery chaps like these: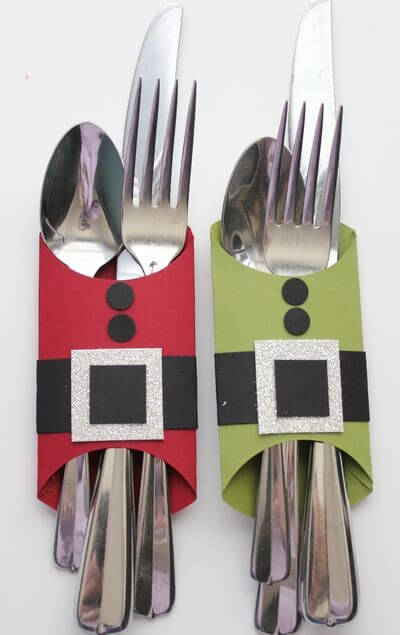 Image: www.architectureartdesigns.com
New/old ornaments
If you're fed up with the same xmas tree ornaments then why not create your own with an old book, some glue and glitter. You can buy xmas-style tags from a craft shop to tie onto them too: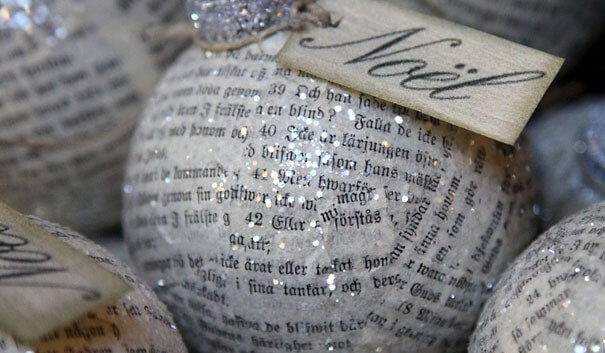 Image: www.demilked.com
Mini Christmas tree
We love the following string tree – because it's such a simple concept you so effective. All you need is some cardboard to roll in to a cone, green string and some glittery beads to glue on for mini ornaments: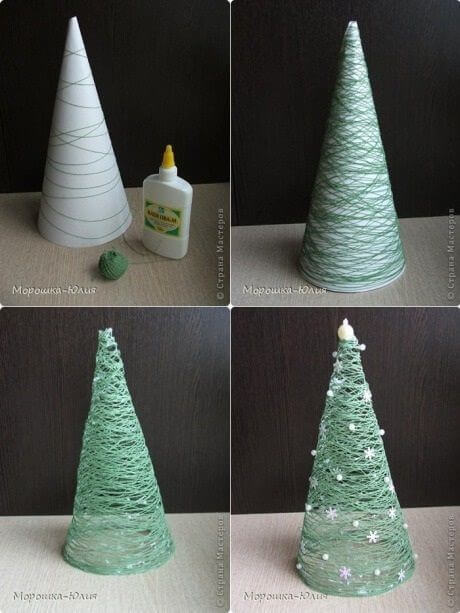 Got some out-of-date macaroni kicking around at the back of a kitchen cupboard? Then why not fashion it in to some festive snowflakes? Just spray paint different colours and hang on your tree: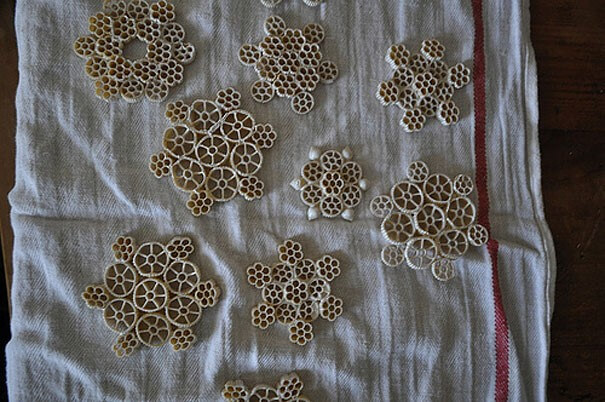 Image: www.demilked.com
And finally, these take a little longer to make and involve going out and buying some ingredients (even though they're not edible!) but its fun baking them and the kitchen does smell wonderful afterwards. Also, they're pretty cute, we reckon.
All you need is:
1 cup of applesauce
1 1/2 cups cinnamon
2 tablespoons ground cloves optional
heart cookie cutters in different sizes
Just mix the applesauce with 1 cup of cinnamon in a large bowl then add the spices. Add the remaining ½ cup cinnamon and mix again. Roll out the dough to ¼" thick then cut heart shapes. Make a hole in the heart with a skewer for the string to go through.
Pop in an oven preheated to 200 degree Fahrenheit. Cook for at least an hour and leave to cool until rock hard. Tie them onto your tree or to parcels: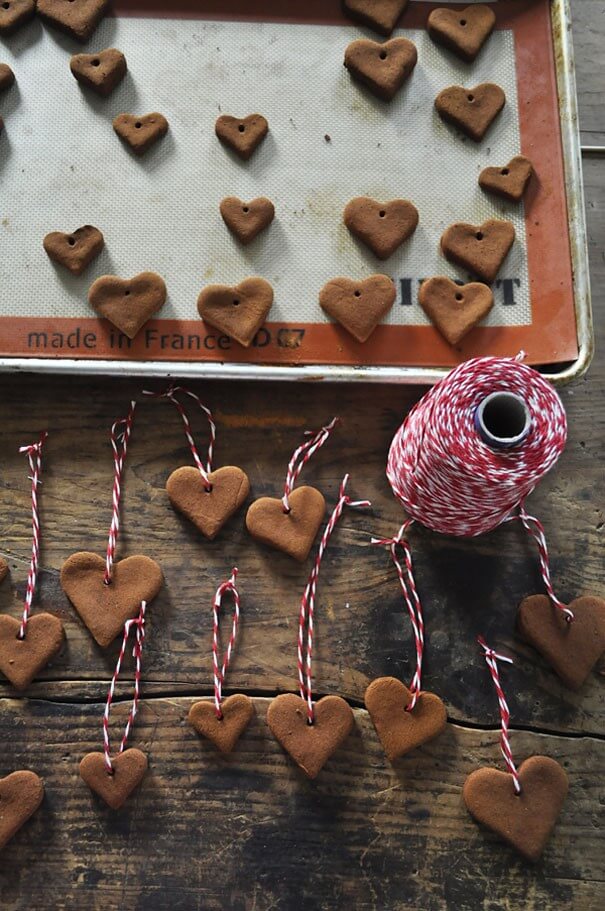 Image: www.katyelliott.com
So there you have it. You can be festive in your new rented flat and still have plenty of money left over to celebrate the season of goodwill.
---