Most of us are well aware of how our living environment can affect our mood. And that's why as a tenant you might be keen to change your bedroom or living room décor scheme to one that exudes calm rather than havoc or noise.

Being tenants we didn't have any say in the colour of our walls or carpets because they were painted before we moved in but if your landlord is willing to let you paint the walls yourself then opt for pastel shades. These sugar almond-type shades are best in order to soothe the nerves and create a sense of serenity.
Soft blues, violet, lavender and pale green can certainly create calm and are colourful enough to add a bit of brightness and cheer to a room at the same time (a totally beige and white room would prove incredibly dull). Blue and lavender go particularly well together incidentally.
If you're not permitted to paint the walls of your rented property, don't fret. You could still introduce those pretty pastel shades in a number of ways so that the bright/dark walls don't feel so overpowering. You could for instance:
Hang up ceiling to floor pastel coloured curtains (ie the longer the better)
Dot a few pastel coloured lamps around the room
Introduce several light and bright cushions and a throw
Swap a dark rug for a light version or put a light version over that carpet you're not keen on
Add some pastel coloured accessories (like these painted flour jars in the kitchen pictured)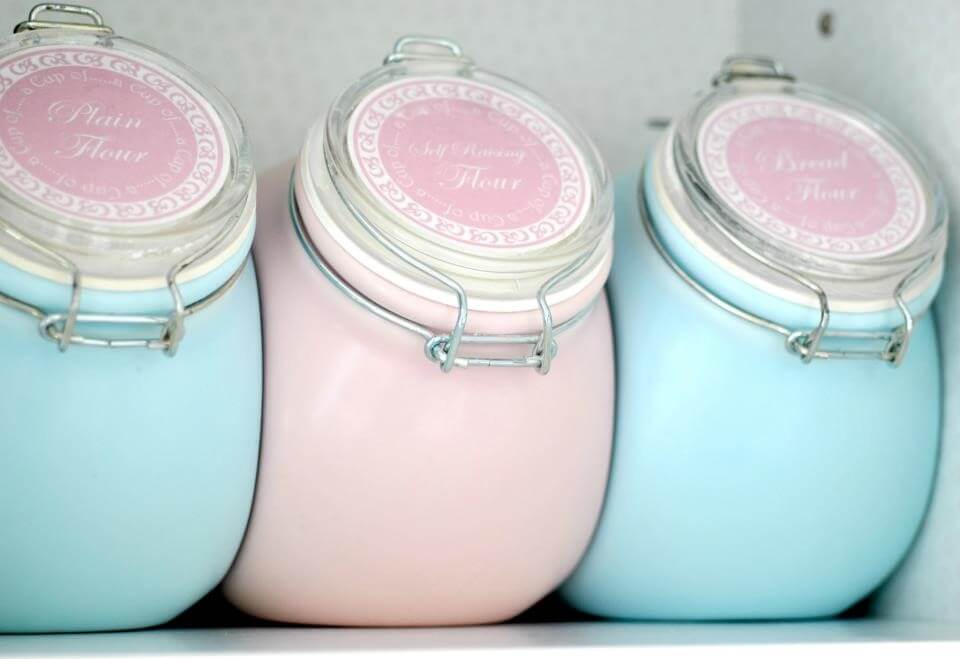 Image via TorieJayne.com
Meanwhile, the way to add interest when using pastel shades – and to ensure they don't end up too sugary sweet – is to layer them, using different textures such as wool, velvet and linen.
And if you're using a lot of it, you could also dilute the colour by using pattern, especially in a cushion cover or wallpaper. If you're painting the walls then stencils or a trendy wall mural would work equally as well at breaking up the colour block.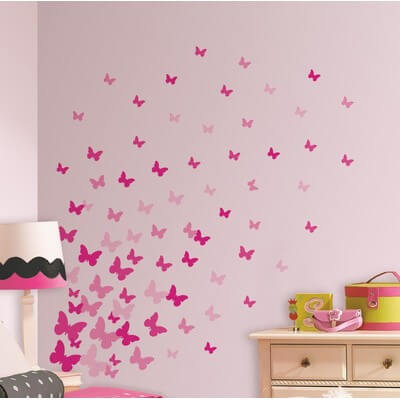 mage via www.Wayfair.com
For more ideas on changing your living space as a tenant see our blog today at Ezylet.com/blog
---