So much more than something to rest your latte on, a coffee table can make or break a room. With so many different shapes, sizes and styles to choose from, finding the right table for your room can be tricky so, we've put together our guide to finding the perfect blend.
Size matters
Before you even begin to think about styles and finishes, you need to figure out the best size of table for your room. Choose a table which is too large and it may end up swamping the space (particularly within a small living room). Opt for one which is too small and it'll look just plain odd. When choosing the size of your table, it's best to start with the width - most people tend to situate their coffee table in front of a sofa so, as a general rule, it's a good idea to choose a table which is the same width - or just a little bit smaller - than the sofa. Once you've got the width of the table locked down, it's time to look at the height. The idea here is that you should be able to comfortably reach cups and other items on the table from the seating so you need to put careful thought into this aspect to avoid a height discrepancy which will soon become annoying.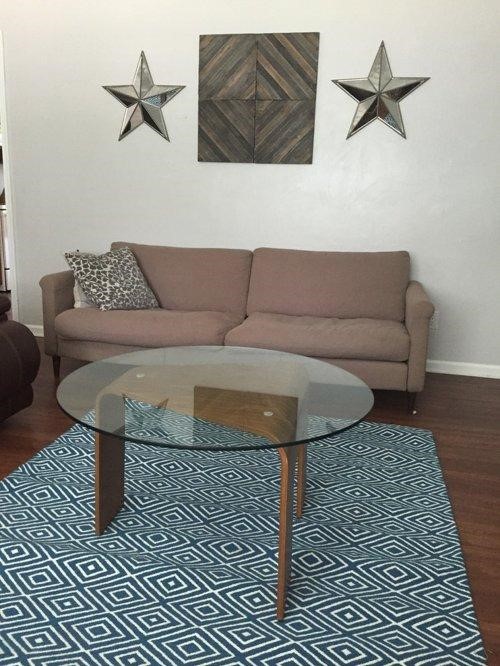 House blend
Of course, you wouldn't buy your coffee table before choosing your suite (you wouldn't, right?) Sofas and armchairs, due to their cost, tend to be the enduring element of a living room and, so, you need to make sure that you choose a coffee table which complements them - rather than the other way round. That's not to say that the table has to match the colour of the suite but, rather, it needs to fit in with the theme in general. For example, if your suite is a modern, cool white leather, you'll want to choose a table which is sleek and unfussy. On the other hand, if your suite is a classic shade and fabric, your coffee table ought to reflect this with a warm and homely look such as a dark wood.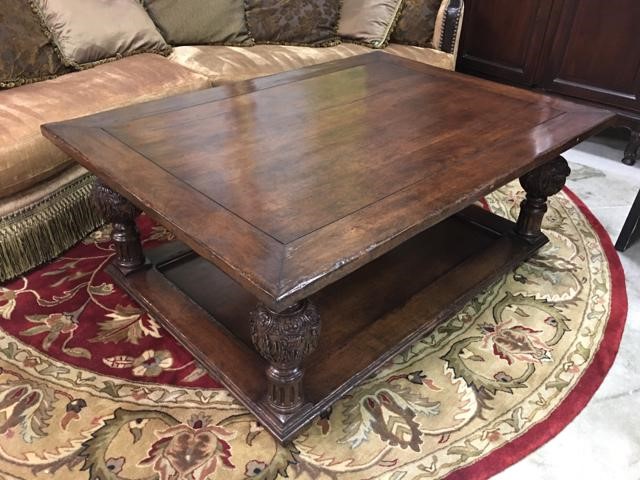 Come out on top
OK, so you've got the size and the composition of your table sorted; it's now time to look at the all important table-top. There are two basic finishes available - wood and glass. If you're opting for a wood finish - particularly if you're investing in an expensive table - you need to think about practicalities. As the name suggests, coffee tables are often used for resting coffee cups on - and, the last thing you want is your expensive table being ruined by hot cups. Have a think about how you will combat this - for example, using coasters, and, how this will affect the aesthetic of your table. Although a glass finish can look great - particularly in a super-modern room, you, again, need to think about practicalities. As cool as it may look, glass breaks relatively easily and so, may not be the best choice if you have children at thome or, you're in the habit of having parties.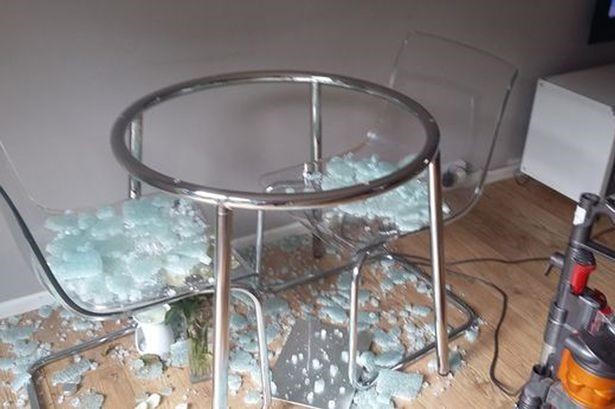 Expose your shelf
The final element to choosing your table is to decide whether or not you want a 'shelf' (the panel which sits underneath the table top). This can be a great feature for storing a couple of magazines or 'coffee table books', however, these are strictly for the neat freaks. If you tend to be untidy, your shelf will soon become an unsightly catch-all for anything and everything - from old receipts to broken toys and games. If you absolutely need to have the extra storage, invest in a clever table which will 'hide' the mess.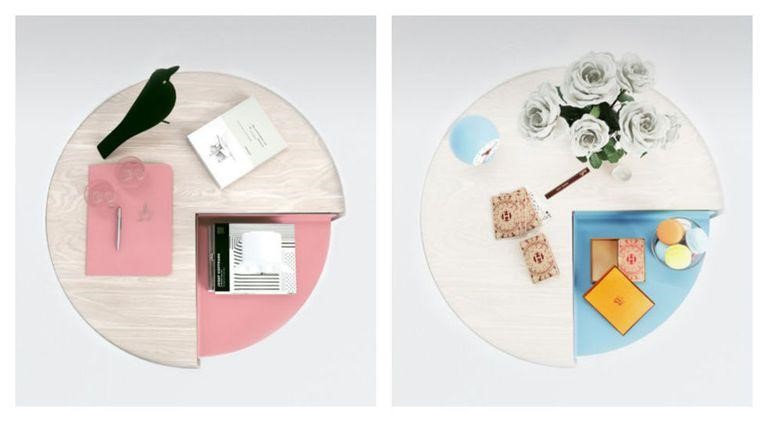 Whether you're choosing a coffee table for style or pure practicality, taking the time to ensure that it suits your room will always be an investment.