Ever since the 2008 Sex And The City movie, many of us have hankered for a walk in wardrobe to rival Carrie Bradshaw's. Although most of us aren't lucky enough to live in a Manhattan penthouse apartment, it's still possible to have your own slice of walk-in Heaven. If you have a spare or box room, this can be used to create a walk in wardrobe relatively easily but there are a few things to keep in mind before you start:
Planning your space
Once your room has been emptied and cleaned, it's time to draw up a plan for your walk in wardrobe. At this stage, you need to work out what kind of storage you need. For example, you will need to figure out how much hanging space you will need and how many drawers and shoe racks. Once you have calculated this, draw up a blueprint of the room showing where each kind of storage will be placed. This first, and vital stage of your wardrobe will ensure that your wardrobe is neither cramped and messy or filled with empty spaces. You can now start shopping for your racks and storage - either inexpensive and functional or more stylish and long lasting wood and metal finishes.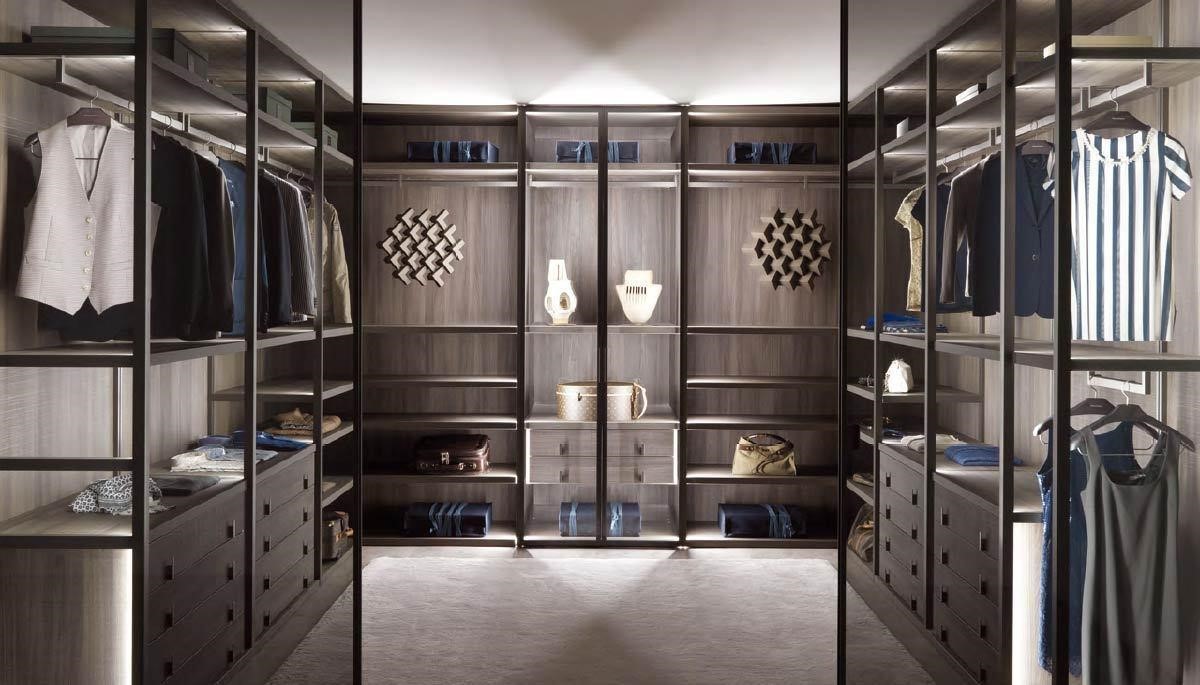 https://www.hollywoodmirrors.co.uk/blogs/news/walk-in-wardrobe-ideas
Styling your wardrobe
Now that you've got the basic layout and storage plan locked down, you can think about the styling of your wardrobe. You may want to think about little touches such as a dressing bench or even an island with extra storage space to add a bit of stylish functionality to the room.
You'll also want to think about how your hanging space and shoe racks will be covered in order to protect your clothes and shoes from dust.
Lighting the way
If you're using a spare room then you probably already have a single overhead light, however, you do need to think about extra illumination. It's a good idea to add strip lighting to the top of hanging space and, maybe even extra lighting in the actual dressing area. As always with electrical work, it's a sensible idea to have a professional do this for you.
Mirror mirror
If your walk in wardrobe is going to double up as a dressing room you will, of course, need mirrors. Make sure that you have at least one full length mirror and shop around for fun and quirky items which can be picked up fairly cheaply. You can even add a movie star touch with a light bulb dressing table mirror.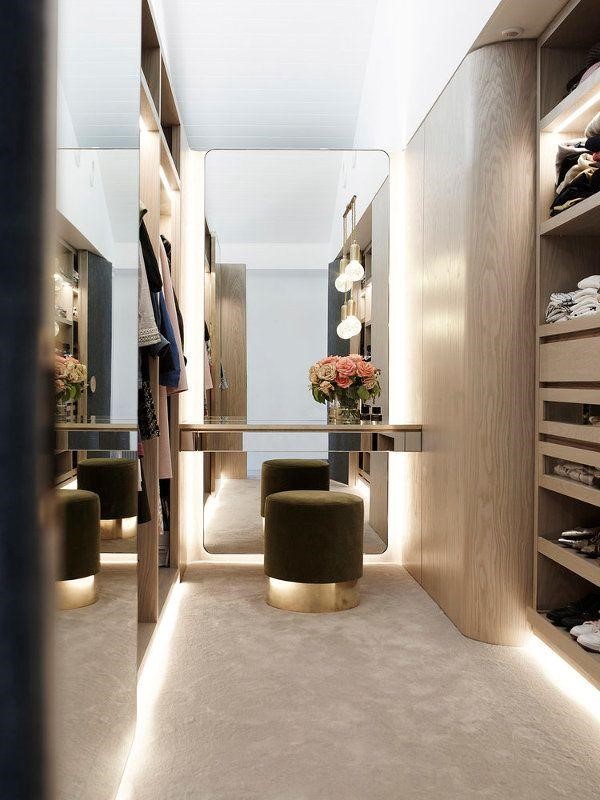 https://www.pinterest.co.uk/pin/385972630551825000/
Adding a walk in wardrobe to your home can add a touch of luxury and convenience, however, it is important that you plan this properly in order to prevent clutter and chaos.