Within the nation's capital, you're spoilt for choice (budget allowing) for places to live. From the leafy suburbs of Hampstead to the edgy charm of Hackney, the city is a fascinating and vibrant place to be.
Think you know London? Think again!
With such a choice available, the most desired districts of London change like the weather, with areas quickly being declared in - and out - of fashion. It wasn't so long ago that Shoreditch and Hackney were the only places to live for those with their finger on the pulse but, a new report has highlighted the best places to live in London right now - and they're not the ones you might imagine!
Wimbledon
Known, of course, for the annual tennis championships, Wimbledon is one of the areas of South London which has benefited from regeneration and, the exodus from West London due to ever increasing house prices. Now a chic and affluent part of the capital, the open fields of Wimbledon Common are a draw for young families, whereas Wimbledon Village's oh-so-cool boutiques and bars are incredibly popular with couples and young people. The area also boasts shows and cultural events at The Polka Theatre and the New Wimbledon Theatre. Wimbledon was - and maybe still is - home to those ever-resourceful Wombles!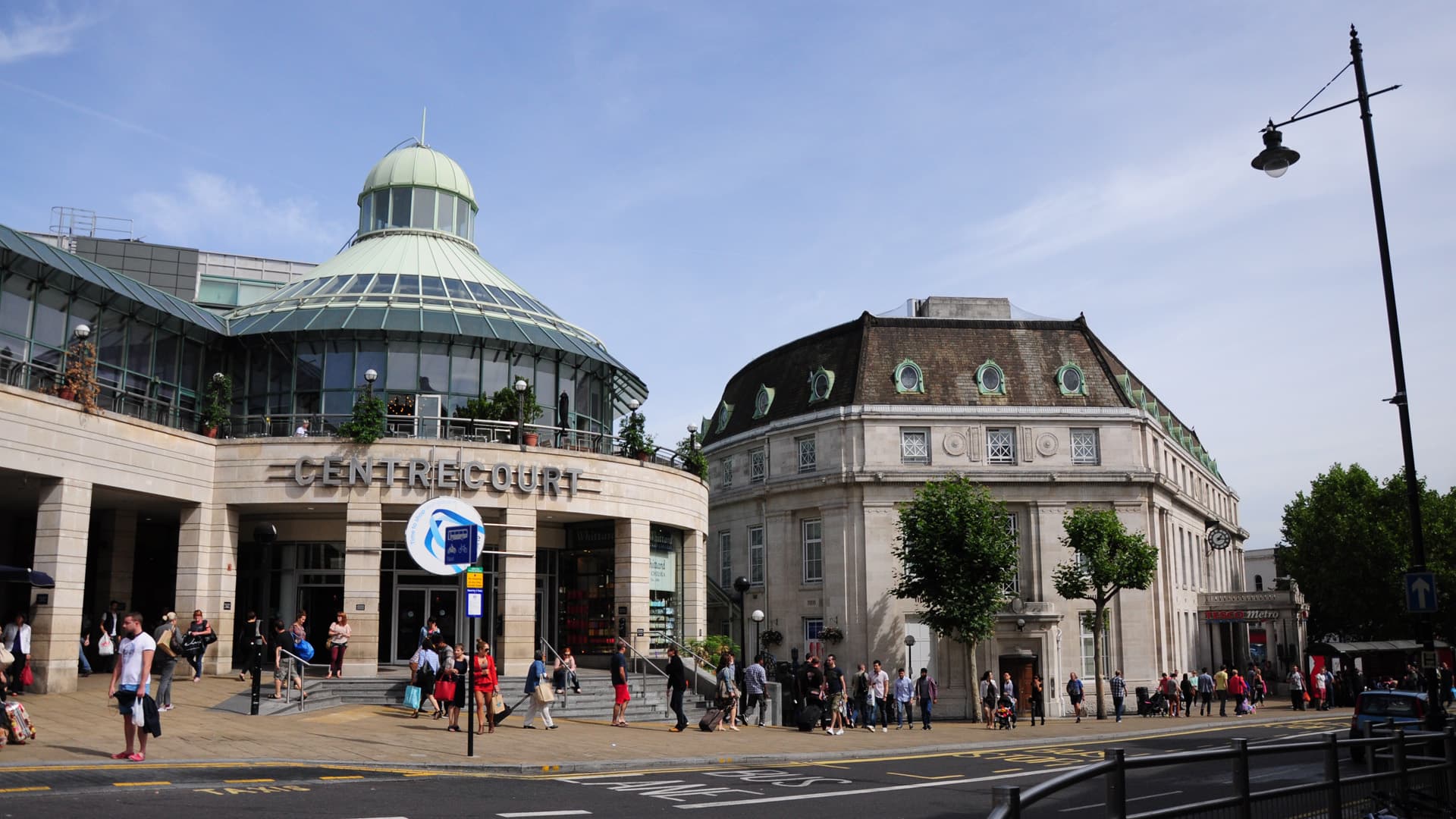 Kings Cross
Once known as a base for ladies of the night, these days Kings Cross is more sophisticated than seedy. With great links to the West End, a program of regeneration has seen the area's murky areas of ill repute replaced with smart townhouses and apartments. The revitalised Regents Canal area is now home to galleries, exhibitions and trendy bars and restaurants, including Dishoom and Caravan. The new popularity of Kings Cross was cemented with the refurbishment of the magnificent St Pancras Renaissance Hotel which costs an eye-watering £559 per night.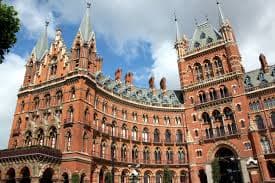 Bermondsey
Perched on the river in the London Borough of Southwark, Bermondsey is fast becoming the place to be for the hipster crowd - and has even begun to tempt die-hard North Londoners across the river with its waterside apartments, indie stores and village-esque vibe. Once an industrial area serving nearby Tower Bridge, functional railways and warehouses have been replaced with antiques markets, cultural hubs such as the White Cube contemporary art gallery and, gourmet food stalls and up-to-the-minute nightlife.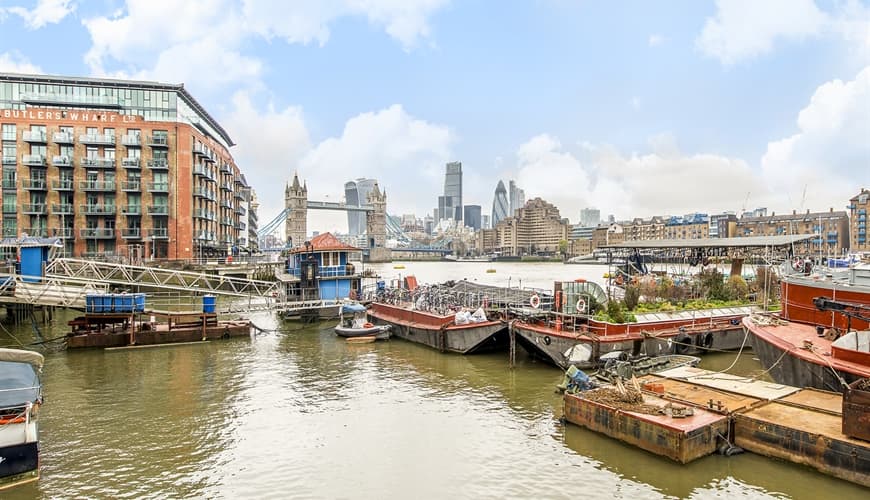 Sourcendon-and-north-kent/bermondsey/
Furzedown
This little known area of South West London's Wandsworth is a residential suburb straddling the open spaces of Tooting Common and Tooting Bec Lido. In the constituency of Tooting, Furzedown has become to go-to for families looking for a more child-friendly environment than Wandsworth proper or Clapham. The area benefits from reasonably affordable housing, child and dog friendly green areas and great schools as well as an increasing number of boutique restaurants and bars.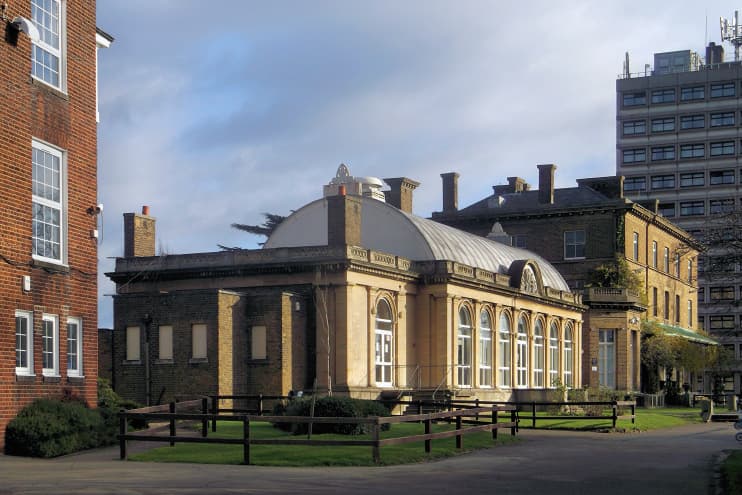 Notting Hill
There are those areas, of course, which simply don't go out of fashion - and West London's Notting Hill is one of those. Made even more famous by the film starring Hugh Grant and Julia Roberts, Notting Hill is the closest that London gets to a community, with quirky and smart streets surrounding the famous Portobello Road market. Over the years, Notting Hill has been home to a number of celebrities including Robbie Williams, Richard Branson and supermodel Elle McPherson - and most homes have a price tag to match. The area is a treasure trove of antique stores, ancient pubs and, of course, roof terraces - perfect for people watching on a lazy Sunday afternoon (whilst sipping an organic chai latte, naturally!)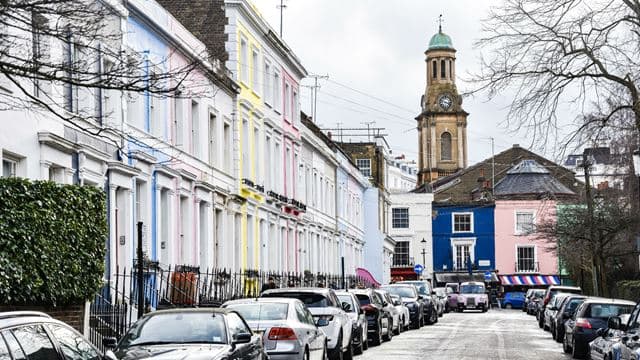 Whether you're looking for somewhere to raise the kids or a cool pad overlooking the river, London's up and coming districts are certainly worth a second look.